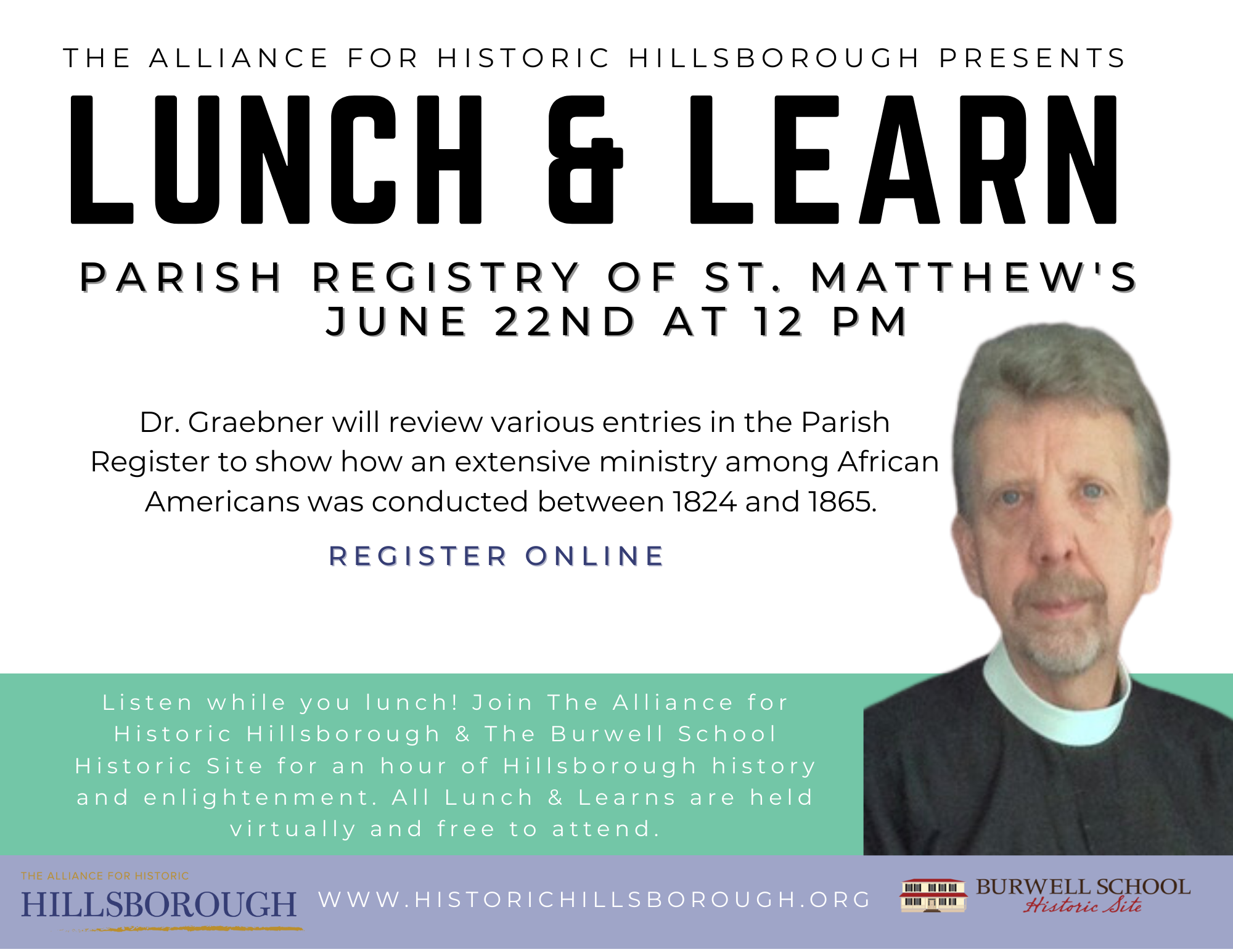 Listen while you lunch! Join The Alliance for Historic Hillsborough & The Burwell School Historic Site for an hour of Hillsborough history. Lunch & Learn Series is a free virtual event!
Dr. Graebner will review various entries in the Parish Register to show how an extensive ministry among African Americans was conducted between 1824 and 1865.
About the Speakers:
The Reverend Doctor Brooks Graebner is rector emeritus of St. Matthew's, Hillsborough and the official historian of the Episcopal Diocese of North Carolina. He is a past Chair of the Historic Hillsborough Commission.