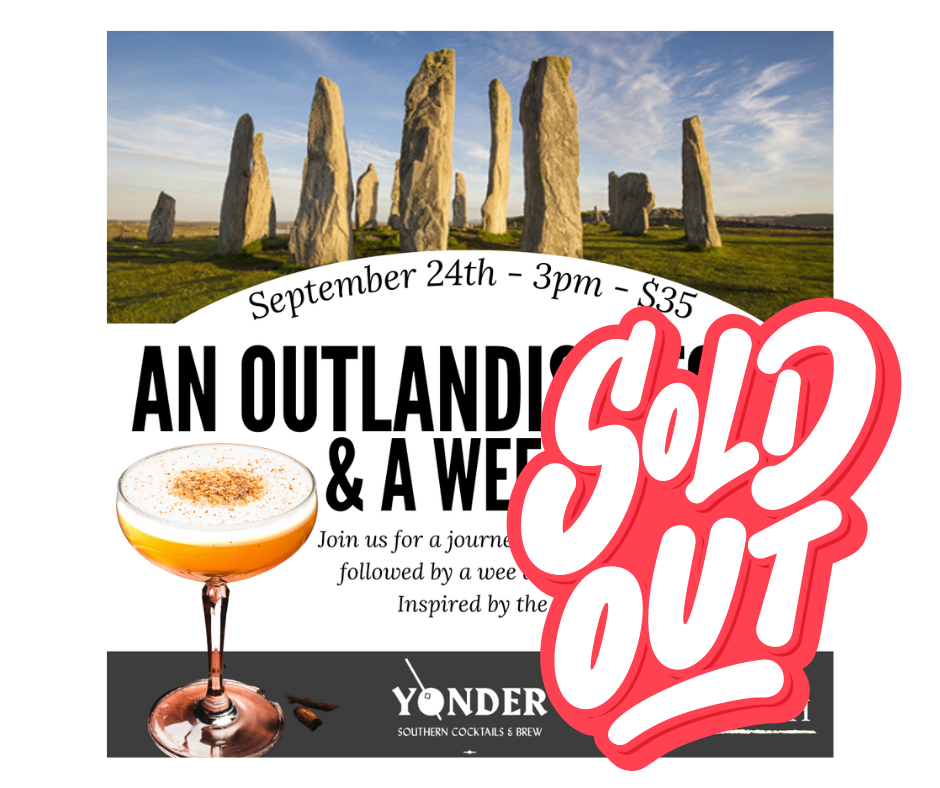 3pm-5pm: Outlandish Hillsborough Walking Tour: Explore Hillsborough on an afternoon walking tour and learn how Claire and Jamie saw the town. In the fourth and fifth books of the Outlander Series, Drums of Autumn and The Fiery Cross, as well as in the fifth season of the hit tv series based on the books, the main characters settle in a fictional Scottish community in North Carolina. The story intertwines with that of the Regulator Uprising in and around Hillsborough in the 1770s, making Hillsborough a natural location for this event.
The tour will begin at the Hillsborough Visitors Center and will take you to see many of the sites featured within the Outlander series relating to Hillsborough and the Regulator uprising prior to the Revolutionary War.
5pm – 6pm: A Wee Swallie at Yonder Southern Cocktails & Brew: Make your way down to the local brewhouse for a wee dram. Taste the flavors of Scotland through a traditional Scottish cocktail and a taster of Scottish Ale while enjoying the charismatic mixology demonstration from Yonder's own Eryk Pruitt. Slàinte mhath!
This is an in-person walking tour. The tour will be 2-hours long and could have some uneven terrain. Please wear comfortable walking shoes and bring a water bottle. Period-themed costumes are welcomed and encouraged.
Ticket price includes the walking tour and event at Yonder.
Refunds available up until 5 days prior to event. Ticket transfer options available. Taxes and fees cannot be refunded due to Eventbrite's policies.